How to Apply for a Boat Loan
Shop
If you know your boat loan budget, it's time to shop for your perfect boat! Once you find it, check current interest rates.
Apply
Tell us about the type of boat you're looking for and a few details about your financial situation and we'll match you to the marine lender that's right for you.
Apply Now
Close
You're all set to get on the water! We'll finalize the paperwork and get your loan funded.
Tools to Help Guide Your Loan Process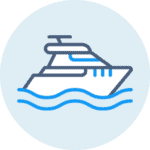 Boat Loan Rates
Check current boat loan rates to estimate your monthly payments and interest rates with Trident Funding's boat loan estimator.
Payment Calculator
Use our easy boat loan calculator to estimate your monthly payments or calculate your total loan amount to see how much boat you can afford.
Boat Financing
Buying a boat can be an exciting experience. It can also be expensive. A boat is also usually a large purchase, second only to a primary residence, so most people who buy boats will get a loan to fund this major expense. A boat loan is a type of loan used to finance the purchase of a boat, such as a yacht, sailboat, or fishing boat. Boat loans are similar to other types of loans, such as auto loans or home mortgages, in that they provide borrowers with the funds needed to purchase the asset upfront, and then require the borrower to repay the loan over time, typically with interest.
Boat loans are typically secured loans, meaning that the boat serves as collateral for the loan, which can help lower the interest rate on the loan. Boat loans can be obtained from a variety of lenders and the terms and conditions of the loan will depend on the borrower's credit history, the amount of the loan, and the length of the loan term.
Boat loans aren't hard to get, but each lender will have their own set of boat loan requirements. You don't have to have perfect credit or make a million dollars to get a boat loan. You will generally need a credit score of at least 600, enough money for a down payment of 10 to 20 percent of the cost of the boat, and you should be able to prove that you can afford the boat loan payments. If you're not sure if you qualify for a boat loan, use a boat loan calculator to see how much boat you can afford and your estimated monthly payment.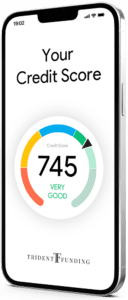 Gather This Information to Get Started
Year, make, and model of the boat you want to finance or refinance
Sufficient income and employment history (usually at least 2 years)
Personal information about yourself and any co-borrowers, including Social Security Number (SSN) and contact information
Lender will also look at your payment history, pay stubs, tax returns, and sometimes your bank statements
To expedite funding, you'll also want to have the following documents available  as PDFs or images on your phone or computer to upload via a secure document portal:

A purchase agreement (signed by you and the seller)
Seller's contact information (name, email, phone number)
A copy of your driver's license
Proof of down payment (Copy of down payment check or wire receipt)
How Boat Loans Work
Understand the ins and outs of boat loans before you apply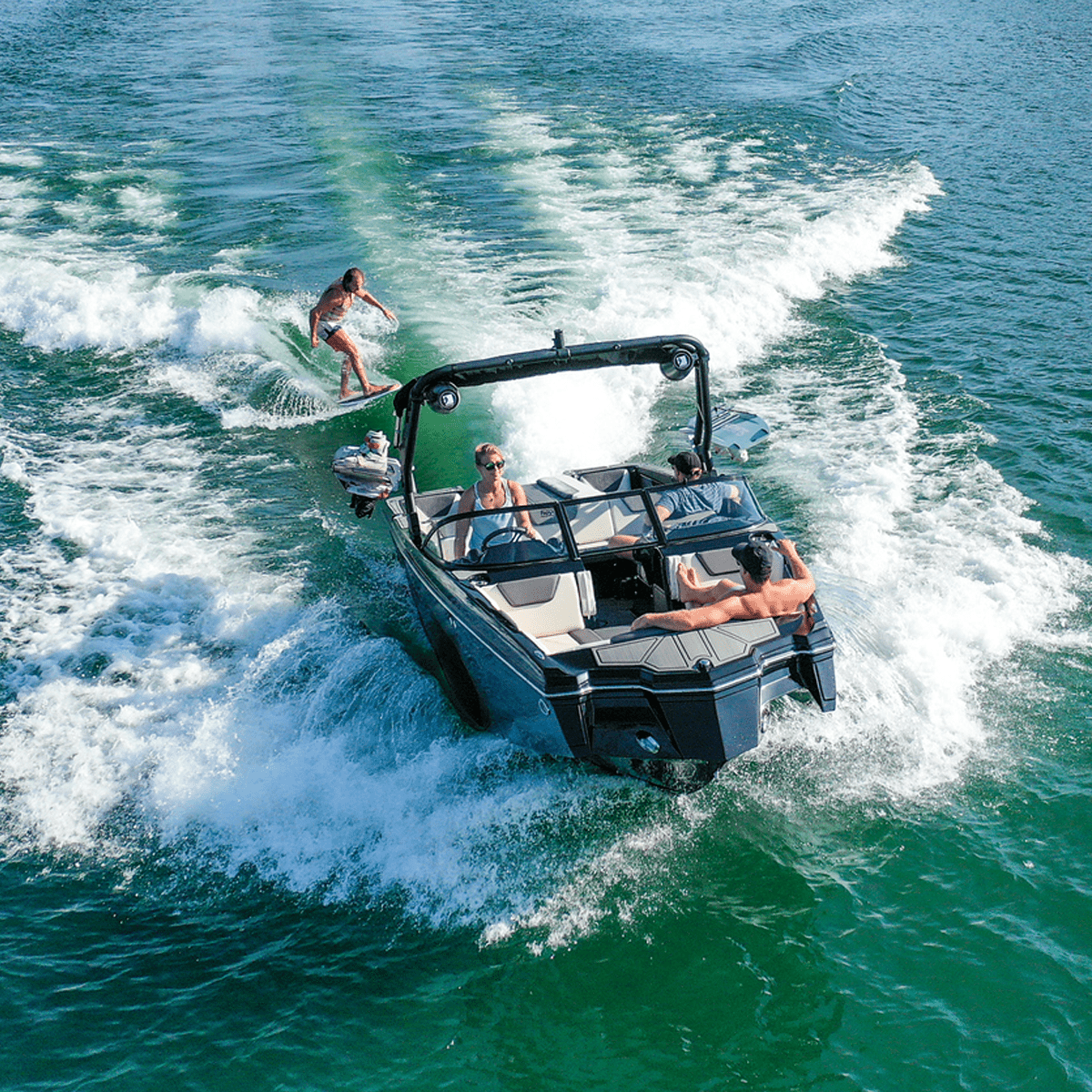 If you're new to the boat financing process, you may wonder how boat loans work. There are a few important things you should know right up front. A boat loan works much like an auto loan but for a longer time period. Typically, boat loan terms range from 10 to 20 years. This is the length of the loan and the time period you have to pay off the loan.
This boat loan term is determined by a number of factors including the borrower's credit score, the age of the boat, and the cost of the vessel. Typically, more expensive boats have longer loan terms, which make the monthly payments more affordable because they're spread out over a longer period of time. For example, a $1 million yacht may have a 20-year loan term and a $50,000 fishing boat may only have a 10-year loan term. It's important to choose a boat loan term that works best for your budget and your goals. Additionally, consider any fees or charges associated with your loan, such as origination fees, closing costs, and pre-payment penalties.
If you're a well qualified buyer with a good credit score, you may have some say over your loan term. If you can manage higher monthly payments and want to pay the loan off as quickly as possible to avoid extra interest, then you can choose a shorter term. And vice-versa, if you want your monthly payments as low as possible, you may want to choose the longest term available.
While boat loans aren't necessarily hard to get, you still need to be qualified. Each lender will have their own set of boat loan requirements. Just remember, boat loans aren't hard to get if you pay your bills on time, have consistent income, can afford a boat, and have a good credit score. Boat loans are generally more difficult to get than auto loans but easier than a home mortgage.
In addition to loan terms, you should also know about a boat loan rate. This is the interest rate, you, the borrower, are being charged to borrow money from the lender to purchase the boat. You're agreeing to pay back the loan amount plus the agreed upon interest during the loan term. Boat loan interest rates can vary greatly, so it's important to compare rates from multiple lenders in order to find the best deal. You should also consider the size of your down payment, as this can affect the overall cost of your loan and your monthly payments.
The boat serves as collateral for the lender, in the unlikely event that you don't pay back the loan, and nothing can be worked out. Boat loan rates vary by market conditions, the age and price of the boat, as well as the borrower's credit score, and overall financial profile. As of March 2023, Trident Funding offers rates starting at 7.74% for well qualified borrowers with great credit scores.
When you're ready to apply for a boat loan, there are a few requirements you need to meet. Lenders will typically require proof of income and good credit, as well as documentation about the boat you're purchasing, such as its make and model, year, and value.
Types of Boat Loans
New Boat Loans
If you're in the market for a brand new boat, it's time to check out new boat loans so you can afford to buy that dream boat without straining your finances. The benefit of new boat loans is that marine lenders typically consider new boat loans to be less risky than used boat loans so they offer better rates and more favorable terms on new boat loans. Interest rates for new boat loans are typically lower than those for used boat loans because new boats generally hold their value better than used boats. Since new boats are more expensive than used boats, you can usually get a higher loan amount for new boat loans versus used boat loans. Also because new boats are expected to have a longer lifespan than used boats, loan terms for new boat loans are often longer than those for used boat loans.
Used Boat Loans
Loans for used boats are offered by a variety of marine lenders and provide financing whether you're buying a lightly used wakeboard boat or a 15-year-old center console. A used boat loan is a type of loan that is used to finance the purchase of a pre-owned boat. Used boat loans work in the same way as new boat loans, providing borrowers with the funds necessary to purchase the boat upfront and requiring them to repay the loan over time, typically with interest. Used boat loans may have higher interest rates than new boat loans, since pre-owned boats may have a higher risk of mechanical issues or other problems. However, borrowers may be able to secure lower interest rates by making a larger down payment, having a good credit score, and selecting a shorter loan term.
Secured Loans
Secured boat loans require you to put up collateral, such as your boat, to secure the loan. This is called the collateral. The collateral, or boat loan in this case, secures the debt, so the boat serves as collateral for the lender. Secured boat loans usually offer lower interest rates, which make them more affordable for borrowers. However, if you default on the loan, you risk losing your boat as collateral. We always recommend understanding your personal financial situation and your ability to repay the loan before choosing between a secured or unsecured boat loan.
Unsecured Loans
Unsecured boat loans do not require any collateral to secure the loan. This type of loan is often more expensive than secured loans, as the lender is taking on more risk. Basically, an unsecured loan is one that is based solely on the borrower's creditworthiness and is not secured by a specific asset, such as a boat or real estate. However, if you default on the loan, the lender can only take legal action to recover the debt and cannot seize your collateral. The borrower is still responsible for repaying an unsecured loan as agreed, but the lender cannot directly seize a specific asset in the case of a default. Although unsecured boat loans are more expensive, they do not put your boat at risk if you default on the loan.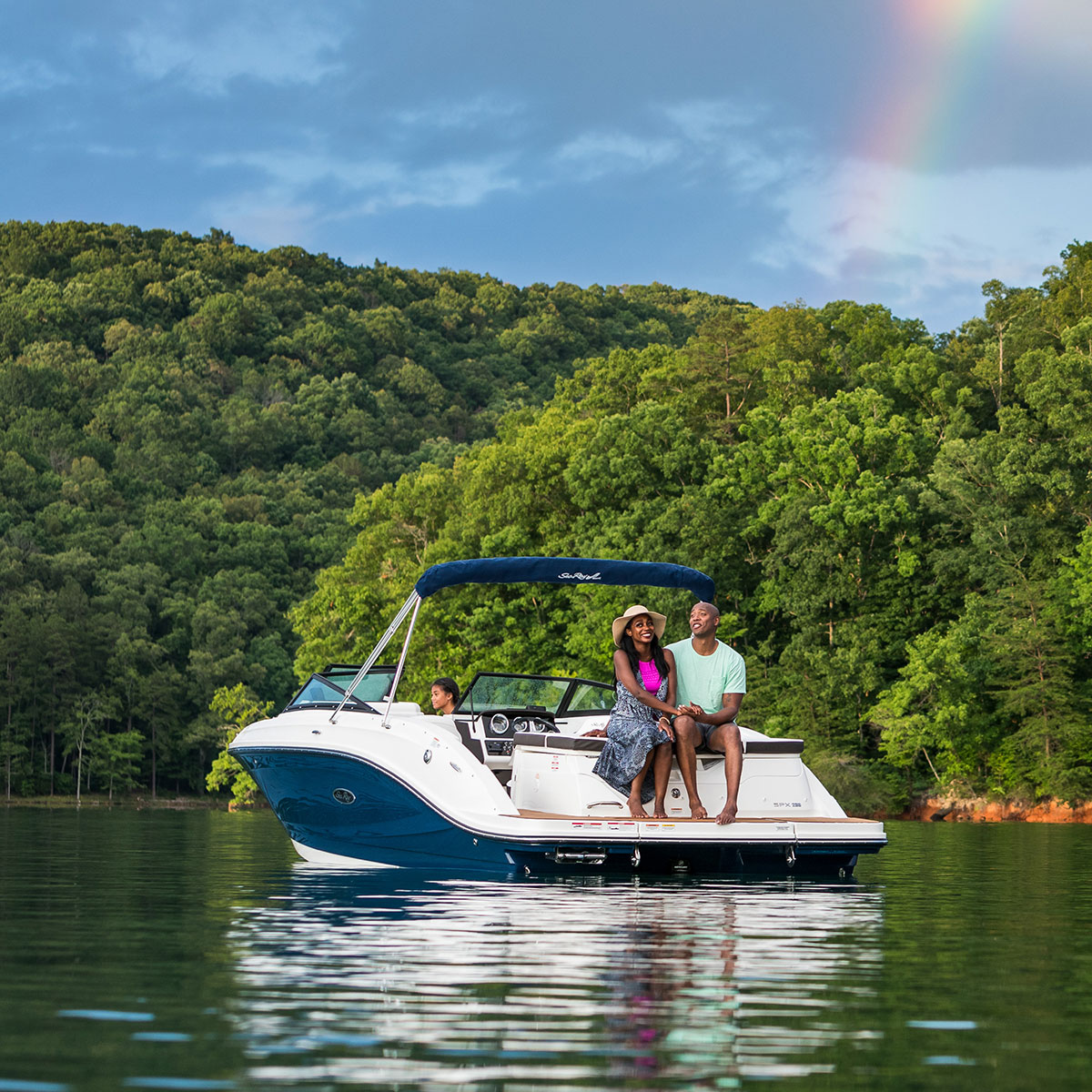 Boat Loans from Trident Funding
Trident Funding offers new and used boat loans as well as boat refinancing for various lifestyles and boat buying budgets. Our loans take into account factors such as loan amount, down payment, boat type and age, boat loan interest rates, boat loan terms and credit qualifications. We offer boat lending options for new and used boat purchases as well as boat refinancing. Our dedicated team of sales representatives guarantees professionalism and competitive rates. Let us take the guesswork out of finding the right lender, and help you sail through the process of financing a boat!
Loan Benefits
50+ marine lender partners to get you the best rate
Approval as fast as 24 hours!
60-day deferred payment
Minimum credit score 600+
10 to 20 year boat loan terms
Features
Boat loans from $25,000 to $2,000,000
Zero down boat loans up to $100,000
Stated income boat loans up to $250,000
Types
New boat loans
Used boat loans
Boat loan refinancing
Special purpose entity (LLC or Trust) ownership*
Recreational & limited charter options available*
Dealer purchase and private party
*Some programs may not be available in all states. Please contact us with your specific questions and for current rate information. Let us take the guesswork out of finding the right lender, and help you sail through the process of financing a boat!
Frequently Asked Questions About Boat Loans