RV Road Hazard Tire & Wheel Protection Plans
Don't let unexpected tire or wheel damages ruin your adventures. Get reliable tire & wheel protection now.
Keeping your RV safely on the road to your destination is every owner's primary mission. Sometimes road hazard items can't be avoided or even seen, like nails, rocks, potholes, glass or any other road hazard that exists which shouldn't be on the road. 
Replacing your RV wheels and tires from these circumstances causes unwanted out-of-pocket expenses and delays to your adventure. This plan includes:
Easy Access to Service

Zero Deductible

Flat Tire Repair

Mounting & Balancing

Wheel Replacement & Repair

Tire Replacement Coverage

Extended Coverage for Connected Tow Vehicle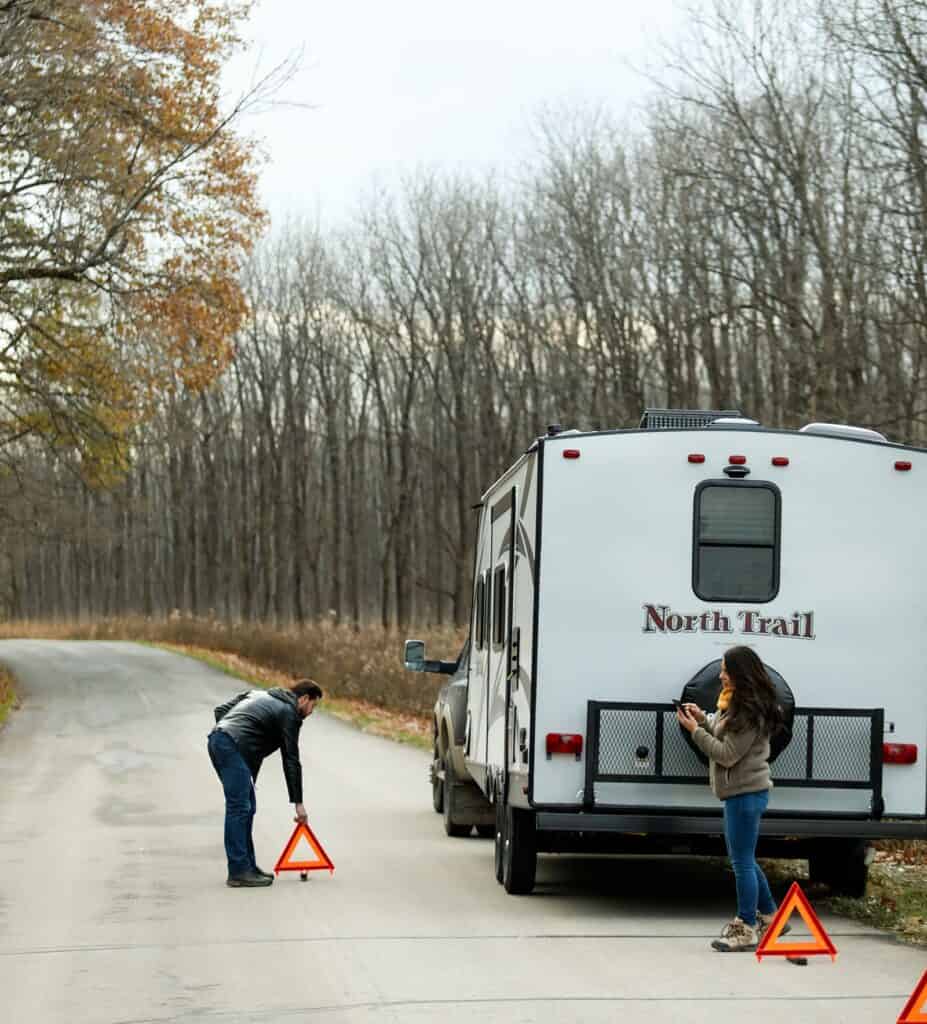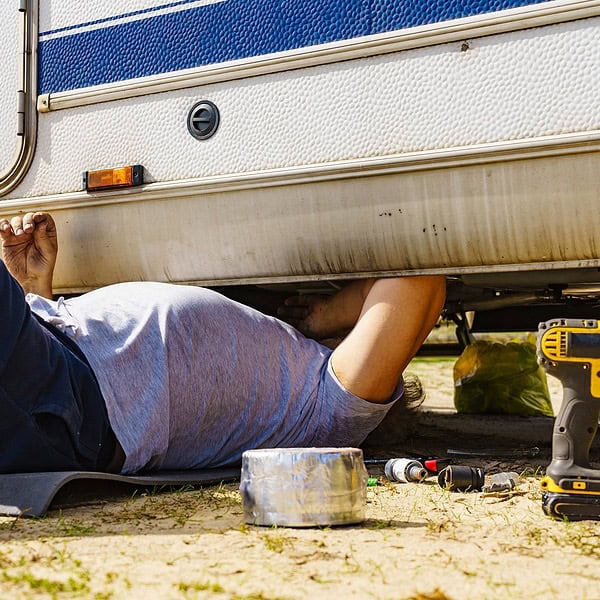 Benefits of Extended Service Plans
Investing in RV tire & wheel protection offers several benefits, including:
Cost Savings:

With protection in place, you avoid paying out-of-pocket for expensive tire and wheel repairs or replacements on your RV.

Peace of Mind:

Knowing that you are financially covered against unexpected damages allows you to drive with confidence.

Convenient Claims Process:

Our protection plan offers a straightforward claims process, making it easy to get the assistance you need promptly.
Choosing the Right Tire & Wheel Protection Plan
When selecting an RV tire & wheel protection plan, consider the following factors:
Coverage Details:

Review the specific coverage offered by each plan, ensuring it meets your needs.

Claim Limits:

Check if there are any limitations or maximum claim amounts specified in the plan.

Deductibles:

Understand the deductible amount you would be responsible for in case of a claim.

Provider Reputation:

Research the reputation and customer reviews of the protection plan provider to gauge their reliability.

Additional Benefits:

Some plans may offer additional perks such as roadside assistance or coverage for other vehicle components.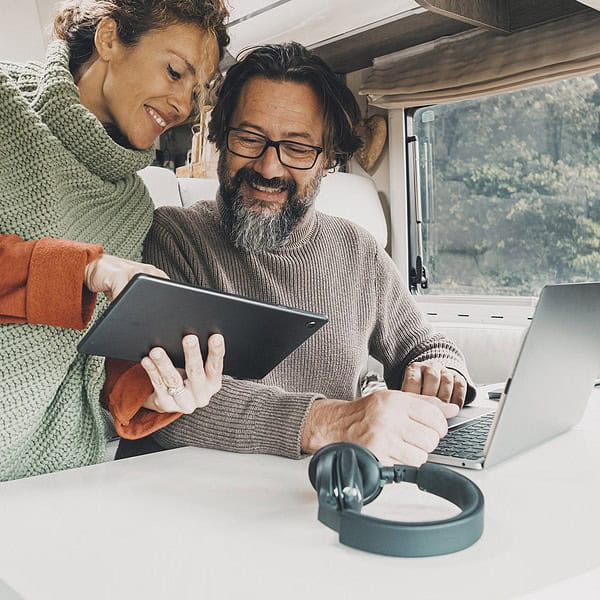 Safeguard your RV investment with comprehensive tire & wheel protection. Contact us today for a quote.
Frequently Asked Questions About RV Tire & Wheel Protection
RV tire and wheel protection is a type of insurance or warranty coverage that provides financial protection against unexpected costs related to your RV's tires and wheels. This kind of protection plan generally covers repair or replacement costs of tires and wheels damaged due to road hazards or unforeseen incidents, such as:
Potholes

Debris on the road

Nails, glass, and other sharp objects

Blowouts, bulges, or punctures

Curb or roadside damage
The specific terms and conditions of this protection can vary from one provider to another. Some may include additional services such as emergency roadside assistance, towing, flat tire changes, etc. These coverages are generally offered as a part of the purchase of a new RV or as a standalone product for existing RV owners.
Before purchasing any kind of protection plan, it's essential to read and understand the terms and conditions, as well as to clarify what incidents are covered and what are the procedures for filing a claim. Also, make sure to compare several providers to ensure you're getting the best coverage for your needs and budget.
Tire & Wheel protection covers tires and rims for up to 5 years. This is covered in the event of a flat tire of blow out.
There are several reasons why you might consider purchasing RV tire & wheel protection:
Financial Protection:

Repairing or replacing RV tires and wheels can be quite expensive. This insurance helps cover those costs, so you're not caught off-guard by unexpected expenses.

Road Hazard Coverage:

This protection typically covers damage caused by road hazards such as potholes, nails, glass, and debris, which are not usually covered by standard insurance policies.

Peace of Mind:

Knowing that you are covered in case of damage to your tires and wheels can provide peace of mind, especially when you're on long trips or in remote areas where access to services may be limited.

Additional Services:

Some RV tire & wheel protection plans also offer benefits like emergency roadside assistance, which can be very helpful if you have a flat tire or other tire-related problem while on the road.

Preserving Your RV's Value:

Well-maintained tires and wheels can help maintain the overall value and safety of your RV.
However, before purchasing any type of protection plan, it's important to consider your specific needs and circumstances. Compare the cost of the plan with the potential repair/replacement costs and your ability to handle those costs out of pocket. Also, make sure to read and understand the terms and conditions of the plan, and check whether it covers all types of tire and wheel damage.
*Actual rate can vary depending on loan term and APR, or Annual Percentage Rate. Trident Funding LLC markets and sells tire & wheel protection on behalf of 3rd party providers and your tire & wheel protection will be between you and the provider.  Coverage, deductibles, and claims payment vary depending on vehicle age, mileage, preexisting conditions and program selected. Repairs can be made by any licensed repair facility. Program(s) available in most states. Not available in California or Florida. You consent to be contacted by email, phone, and/or text once we receive your quote submission. Texas and Wisconsin Residents: Contracts administered by Dealer Admin Services, Inc. P.O. Box 44693 Eden Prairie, MN 55344, 877-746-4917. Vehicle names, logos, brands, & other trademarks featured or referred to within Trident Funding are property of their respective trademark holders. Extended warranties may not be sold where prohibited by law..