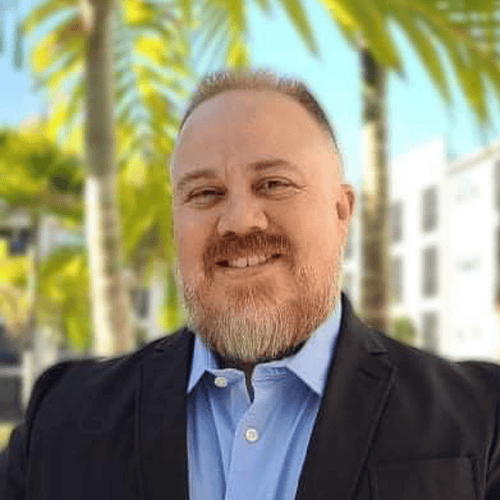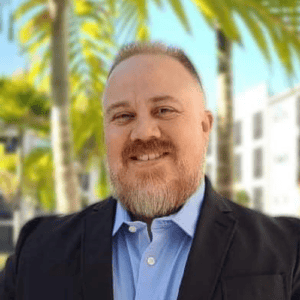 With over 23 years of experience in the finance industry, Naiche "Nacho" Sedillos is committed to providing personalized loan solutions for first-time buyers and seasoned owners on the West Coast of Florida including Naples, Venice, Port Charlotte, Englewood, Ft. Meyers, Cape Coral, Sarasota, St. Petersburg, Tampa Bay, and all along the Gulf Coast!
Nacho has extensive working knowledge of a wide variety of boat loan programs, including unique programs to meet self-employed and investor needs. Whatever your loan purchase or loan refinance needs are, when you choose to work with Nacho and Trident Funding, you'll receive professional advice and support in making your financing decisions, clear communication at every step, and access to diverse and flexible loan programs with competitive rates. He prides himself in always finding a solution to the problem and helping make dreams a reality. Honesty, commitment, loyalty, pride, and hard work ethics are his strengths. He wants to help everyone Get on the Water!
Nacho resides in the St. Petersburg/Greater Tampa Bay area with his lovely Bride of 28 years, and they have 3 sons together. He moved to Florida from his native state of Colorado, in 2019. Nacho is a U.S. Navy Veteran and previous Firefighter and served onboard the USS Independence CV-62 (in Yokosuka, Japan, where he met his wife Dawn) and the USS Fitzgerald DDG-62 (PlankOwner) that he pre-commissioned in Bathe, ME and sailed through the Panama Canal and around the horn of Mexico to be homeported in San Diego, CA. He served underway during two tours of the Persian Gulf War and Desert Storm, once on each ship.
He enjoys living the Salty Life in Florida and says, "every day off in Florida is like a vacation." In his free time, he enjoys learning more about deep sea fishing, cooking what he caught and trying new recipes. He also appreciates all his adventures with his wife and kids on, or in the beautiful Gulf Coast waters of Florida. West is Best!
Whether you are buying a Convertible, Wakeboard boat, Trawler, Center Console or Yacht, Nacho has the boat lending partners and experience to secure you the best possible financing terms.
ESTIMATE YOUR BOAT LOAN RATE
With nearly 30 years of experience, Trident Funding is the leader in the boat and yacht financing industry. We offer the best boat loan rates nationwide.
Are you buying a new or used boat or do you want to refinance a current purchase?
Use our quick boat loan calculator to estimate your monthly payments and annual rate.
The purchase of a new boat or yacht is supposed to be a pleasurable experience, and it's our job to make the financing portion of the transaction as smooth as possible.
We are here to answer your questions and find you the best possible boat interest rates and terms for your unique situation.
Apply for a boat loan in minutes!